eCommerce
Helping eCommerce & mCommerce businesses increase their customer reach and grow their revenue through the optimal combination of omnichannel presence, know-your-customer tools and user-centric solutions. Being India's leading eCommerce development company, we help B2B & B2C clients drive their customers' satisfaction, expand their audiences and boost sales.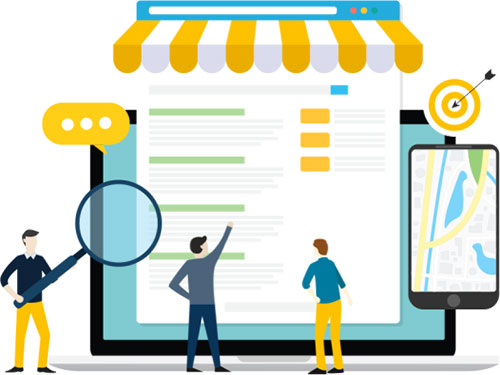 Our eCommerce Development Services
Online Stores
As a top eCommerce web design India, we have expertise in creating device-agnostic web stores, coupon & drop shipping web apps to ensure a continuous positive buying experience for the customers at any location. As an expert eCommerce development company, we can handle diverse complexity online store projects.
B2C Marketplaces
We implement multi-currency and multi-lingual marketplaces as an optimal medium for an interrupted & continuous collaboration between sellers and their clients. Through our eCommerce web development services, we help suppliers to present and manage their goods & services in an optimal manner.
B2B Trade Portals
We create feature-packed B2B portals to unite all the trading stakeholders, such as manufacturers, wholesalers, suppliers, and their subsidiaries, within a centralized hub. Our eCommerce development services help businesses manage and establish a secure multichannel global trade, build up.
Auctions & Bidding
We help eCommerce businesses widen their online trading experience through auctions and bidding portals. In addition, our solutions enable owners to organize multiple auction types, leverage voice and video streaming during real-time auctions, configure bid items, etc.
Ecommerce Aggregators
Being a leading eCommerce development company in India, we have immense expertise in building aggregators which lets you manage and host diverse brands conveniently and at the same time enabling them to promote their goods as well as services on real time basis.
Multi Vendor Platform
Since our establishment in the year 2020, we have created a plethora of successful multivendor platforms which are integrated with advanced functionalities and features. Our platforms are acknowledged for their exceptional UI, low bounce rate & maximum visitor engagement.